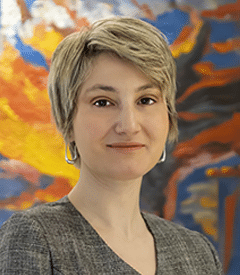 PROFESSIONAL QUALIFICATIONS AND AWARDS​
I am a dual-qualified lawyer admitted to practice in England & Wales and Turkey. I advise regularly on jurisdictional and substantive aspects of international law in high-stakes commercial and investment treaty cases in ad hoc arbitration proceedings under the UNCITRAL rules and under the institutional rules of the ICC, LCIA, SIAC, and ICSID.
Prior to joining the International Arbitration Chambers New York, I worked within the international dispute resolution group of a US law firm in London for two years, where I was involved in large oil and gas arbitration disputes and a €10bn. class action lawsuit before the English courts against two data broker giants in relation to the use of third-party cookies for ad-tracking and targeting under the GDPR. I also held a research position at the British Institute of International and Comparative Law (BIICL) and taught at the Centre for Commercial Law Studies (CCLS) of the Queen Mary, University of London.
I completed my Ph.D. studies at the Graduate Institute, Geneva on the interpretation of investment treaty obligations of the state. I hold an LL.M. degree in International Law from the University of Cambridge. My LL.M. thesis on admissibility of shareholder claims for reflective loss in investment treaty arbitration was published in ICSID Review – Foreign Investment Law Journal.
Vasilisa Ershova and Jegor Jeršov v. Republic of Bulgaria, ICSID Case No. ARB/22/29 (Mr. Jan Paulsson, Prof. Juan Fernández-Armesto, Mr. Toby Landau, KC)(opp. counsel White & Case LLP)

Investment arbitration under the Energy Charter Treaty arising out of the wrongful taking of the shares in the country's legacy and largest fuels distributor and fuels storage facilities operator from Mr. Denis Jeršov – a Lithuanian national, and the largest foreign investor in Bulgaria's oil and gas industry in the post-communist era.
Jak Sukyas v. Romania, PCA Case No. 2020-53 (PCA/UNCITRAL) and PCA Case No. 2020-54 – Edward Sukyas v. Romania (PCA/UNCITRAL) (Prof. Stephan Schill, Prof. Bernard Hanotiau, Ms. Loretta Malintoppi)(opp. counsel Savoie Arbitration and Stoica Asociaţii).

Investment arbitration claims arising out of the Romanian Government's failure to restitute Cinegrafia Română (CIRO Films), the largest pre-WW2 film studio and audio-visual production company in Southeast Europe.
Mr. Plamen Genchev v. Bulsatcom Holding Limited (UNCITRAL ad hoc)(Mr. John Fellas, Ms. Juliet Blanch, Mr. Christopher Style, Q.C.)(opp. counsel Quinn Emmanuel Urquhart & Sullivan LLP)

International arbitration seated in London over the exercise of a call option under a Shareholders' Deed governed by English law, regarding the acquisition of the largest independent telecommunications company in Southeast Europe. € 102 m. in dispute.
Moti Ramot & Rami Levy v. The Republic of Bulgaria (ICSID Case No. ARB/18/47)(Prof. Stephan Schill, Dr. Bernardo Cremades, Ms. Loretta Malintoppi)(opp. counsel White & Case LLP)

Indirect expropriation case arising out of the judicial taking of a company that developed a luxury real estate project in Sofia, Bulgaria. The clients are one of the State of Israel's most prominent entrepreneurs, Mr. Rami Levy, and his business partner on the affected project, the late Mr. Moti Ramot. $ 65 m. in dispute. Defeated Respondent's discovery and bifurcation requests. Awaiting Counter-Memorial on jurisdiction, merits, and damages.
Turkish Construction Company v. Kazakhstan Development Authority (SIAC Paris)
Securing an injunction from an emergency arbitrator under the SIAC Arbitration Rules enjoining the defending party from cashing in letters of guarantee in a construction dispute arising out of a development in Kazakhstan. $25 m. in dispute. Dr. Cosar Demirkol ceased to represent the Claimant after the injunction application.
Articles:
'Analysis of Turkish Bilateral Investment Treaties' (co-authored with Berk Demirkol) (paper in progress)
'Admissibility of Claims for Reflective Loss Raised by Shareholders in Local Companies in Investment Treaty Arbitration' (2015) 30(2) ICSID Review – Foreign Investment Law Journal 391-413
'Procedural Requirements in Dispute Settlement Provisions and Application of the MFN Clause in Recent Investment Disputes' (2015) 1(1) Turkish Commercial Law Review Online 1-8